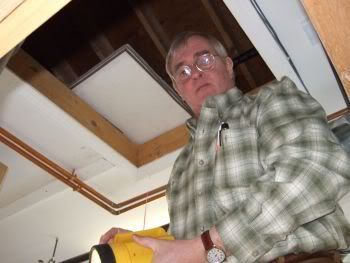 With all the ongoing renovations and improvements here at the bookshop, I don't want people to forget the guy behind the scenes. Barnaby is here making sure that everything is in tip-top working order. He will be painting the bathrooms while we are closed and doing other essential work. The bookshop would probably fall apart without our building manager who takes care of the nitty gritty details that we always forget about.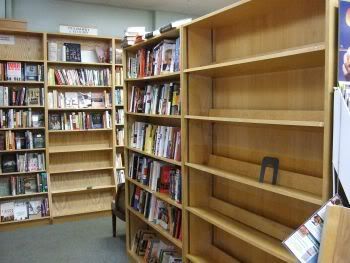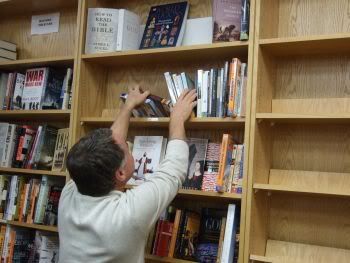 Sandy and I have been busy moving things around the bookshop. Yesterday and today he has been busy moving biography and memoir to where we used to have our current events section and our business/computer section. I hope the flow of the store will make more sense to our customers and we will also be getting some new signs to hopefully point everyone in the right direction.
We did separate the religious inspiration from what we consider historical or more factual books about religion. We now have a gigantic inspiration and religious inspiration section where we used to have our parenting section. The parenting books for older children has been absorbed into our psychology/self help section, while the pregnancy and toddler books were moved to where our health section is. If anyone has any questions about all this confusion, feel free to ask us. Hopefully by then we will all know what is going on with the changes that have been made. The whole process is really exciting. I love moving books around the bookshop. The idea that maybe now someone will see a book that they might not have noticed before thrills me.
We've had complements on the flow of our bookshop before, so hopefully this new organization will be just as welcomed by our customers.