Here at the bookshop we have a really nice selection of winter/Christmas books for sale.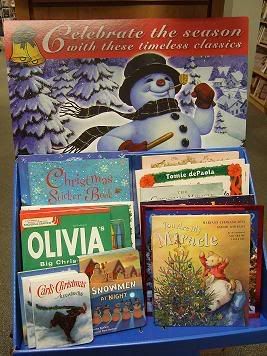 One of my favorite children's books for Christmas is The Story of Holly and Ivy, by Rumer Godden and illustrated by Barbara Cooney. I'm one of the lucky ones to have an autographed copy from when I was younger. This is one of those Christmas stories you want to return to through the years. I haven't read the year of the Perfect Christmas Tree, but it looks like a good book as well. If I had young people to buy books for, I'm not sure I would stray all that far from our Maine Authors and Illustrators section in the Children's Department.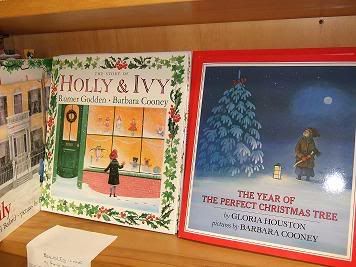 We are also expecting a shipment of puppets to come in anytime.
This is one section of our store that is a favorite with children and adults. I'm actually convinced that adults enjoy the puppets more than the kids do. I have bought my mom some of the bird finger puppets, such as the hummingbird and the owls. They are really sweet and I'm thinking about getting one for her stocking. Hopefully she doesn't read this.