Today the bookshop was at the library supporting the Chats with Champions with cookbooks by Nancy Harmon Jenkins. Nancy put on a talk that included many slides of the lovely Mediterranean areas that she has visited. It was kind of hard to sit there and listen to her talk, because all of the wonderful food items that she was describing started to make my stomach growl. I came back from the event starving.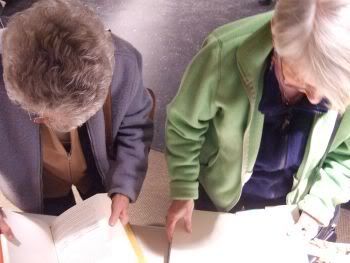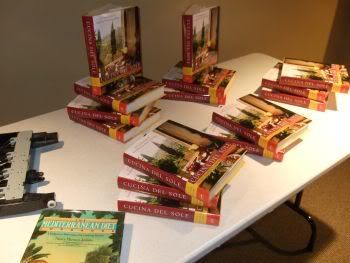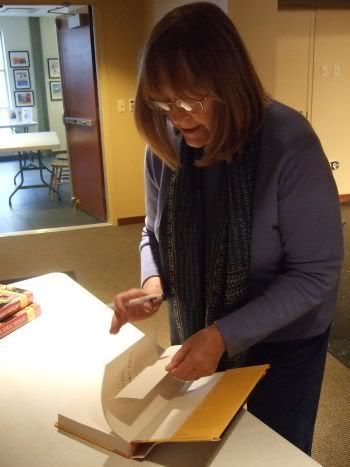 If you wanted to come to this event and missed it, we do have many signed copies of Nancy's newest cookbook, Cucina Del Sole. She said that the title means cuisines of the sun. Cuisine is plural, because that area has so many different cuisines. I learned so much about wheat and pasta that I can now have amazing dinner conversation solely based on those two topics. The slide show that she had was a nice backup to what she was saying. To be able to see how women in that part of the globe make pasta was quite fascinating. They roll the dough out so thin that you can read the newspaper through it. Imagine the skill it takes to work with such a delicate medium.
The next Chat with Champions will occur April 3rd and the speaker will be Douglas Preston. He will be discussing his upcoming book, "The Monster of Florence." Chats with Champions starts at 9:30am in the Skidompha Library's meeting hall.