Trivia tonight was an absolute success. We had seventeen people playing, so the pot was up to thirty four dollars. Some of the questions were a little too hard, but I think that everyone had a good time that came. I decided that I would do trivia again next month, due to the overwhelmingly positive response we had tonight.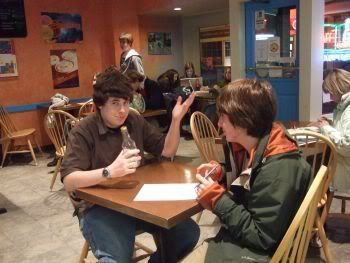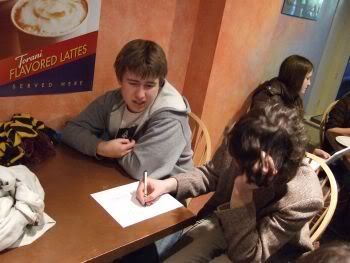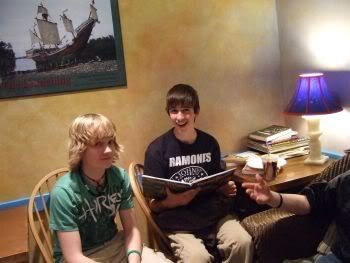 All of the teams that we had tonight were great. There were so many pictures of young guys giving thumbs up, it was hard to pick out the best ones that Neila (the lovely and oh so helpful assistant) had taken.
and the winners were...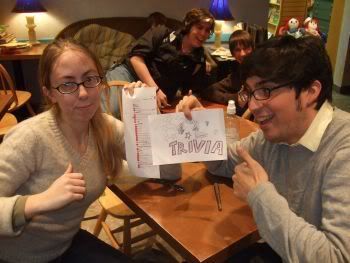 Strangely enough, team We <3 Bobbi...Hopefully next time everyone will see the kissing up the host works wonders. I had some suggestions on topics that people would like trivia questions to be on and I'm going to take that into consideration for the next trivia night, which will be March 14th. Same time, same trivia place!