Barnaby is hooking up all the electrical components to Jo's computer in the back room.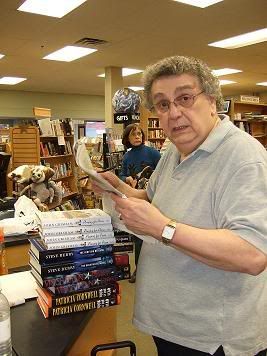 I accidentally startled Frank when I took this picture of him gathering books for the New York Times bestseller list. We are putting it back together after we did inventory this week.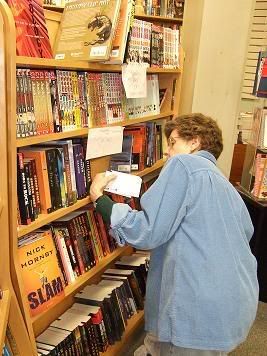 Hester is our wonderful helper right now. She is organizing and cleaning the young adult section in this picture. Many of the sections had to be reorganized and alphabetized after our inventory frenzy.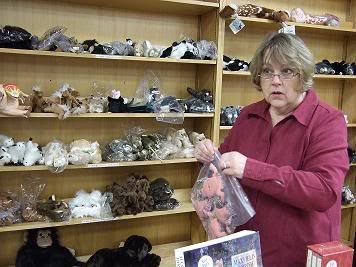 Jo and I put the Folkmanis puppets on Anthology today. She had a really good system set up, so it didn't take very long for us to go through the puppets once we started. I feel like we did get a lot of things accomplished today. Hopefully everyone likes the changes that have been occurring here when we reopen.